New Delhi: On Friday, Deepika Padukone, Kapil Sharma, Rashmika Mandanna, Karthi and Trisha got their fans excited when they shared posters for their upcoming project titled Mega Blockbuster. Not just that, the excitement went a notch higher when cricketers like Rohit Sharma and Sourav Ganguly also shared posters of the same project with their pictures on Instagram.  
Deepika Padukone posted the poster with the caption, "Surprise #TrailerOut4thSept #MegaBlockbuster". Kapil on the other hand wrote, "Yeh wali mere fans ke liye. Hope aapko pasand aaye . #TrailerOut4thSept #MegaBlockbuster."   
Rashmika Mandana too posted the picture with the caption, "Fun stuff" and actor Karthi wrote on his Instagram story, "Stay tuned to find out more…!" Trisha wrote, "can't keep calm."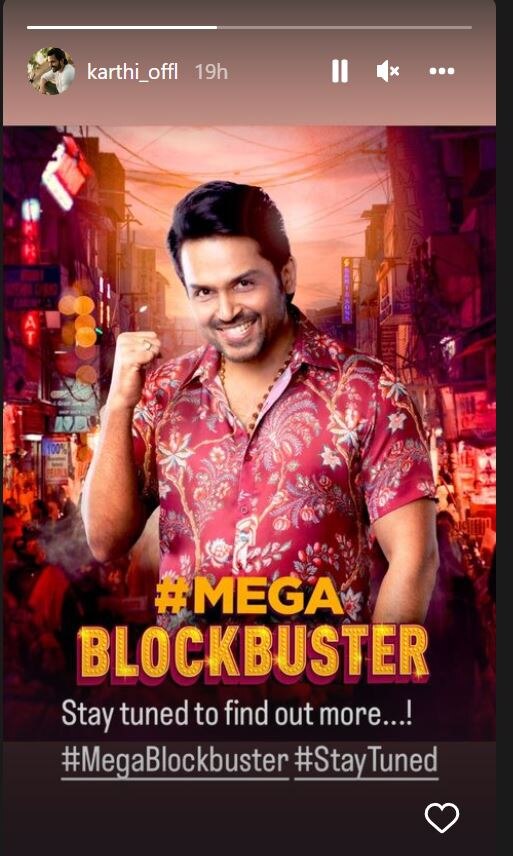 Rohit Sharma posted the poster and wrote, "Butterflies in my stomach. A debut of a kind #TrailerOut4thSept #MegaBlockbuster," and Sourav Ganguly wrote, "It was fun shooting for it! The new Mega Blockbuster is releasing soon!" 
The fans were left wondering about the project in which so many stalwarts were coming together. However, the excitement was short-lived when Ganguly revealed the secret by mistake. In the poster that he shared, now deleted and reposted, he posted the instructions also by mistake. His post had the caption which also included the instruction at the end that read, "Please ensure that the MEESHO branding or hashtag is nowhere mentioned in September 1's post." While the post was deleted, screenshots are doing the rounds on social media.   
Users were quick to notice Sourav Ganguly's mistake and started circulating it on social media. One user wrote, "Sourav Ganguly ruined the fun," while the other commented, "I think Sourav Ganguly trolling the advertisement agency. No one can give suggestions to Dada. Fck the rest Dada is the best." 
MEESHO is an online shopping platform. The details of the ad project will be revealed on Sunday.