A passenger ferry with more than 400 people on board has run aground off the Finnish Aland islands in the Baltic Sea.
The Viking Grace is stranded close to the port of Mariehamn.
The Finnish coastguard said that the ship was firmly on the rocks but was not leaking and no lives were in immediate danger.
The ship, owned by the Viking Line, had been heading to the Swedish capital, Stockholm, from Turku in Finland.
The incident happened at about midday on Saturday. The cause is not yet clear.
Viking Line's information manager Eleonora Hansi said it was too early to say whether an evacuation would be needed. There are 331 passengers and 98 crew on board.
Viking Grace ajanut karille Maarianhaminan edustalla. Tukevasti karilla, ei vuotoja. Ei ihmishenkiä välittömässä vaarassa.Aluksella yhteensä 331 matkustajaa ja 98 miehistön jäsentä. Ensimmäiset pelastusyksiköt paikalla. pic.twitter.com/n7vDbGnSQX

— Merivartiosto – LSMV (@meriraja) November 21, 2020
Residents near the scene expressed surprise. "It is very windy here on Aland and they tried to reverse into the quay," said one resident, named only as Tina, 55.
"We saw that they were having problems. They stopped and then something happened and they drifted towards land. You can basically touch the boat if you go down to the water.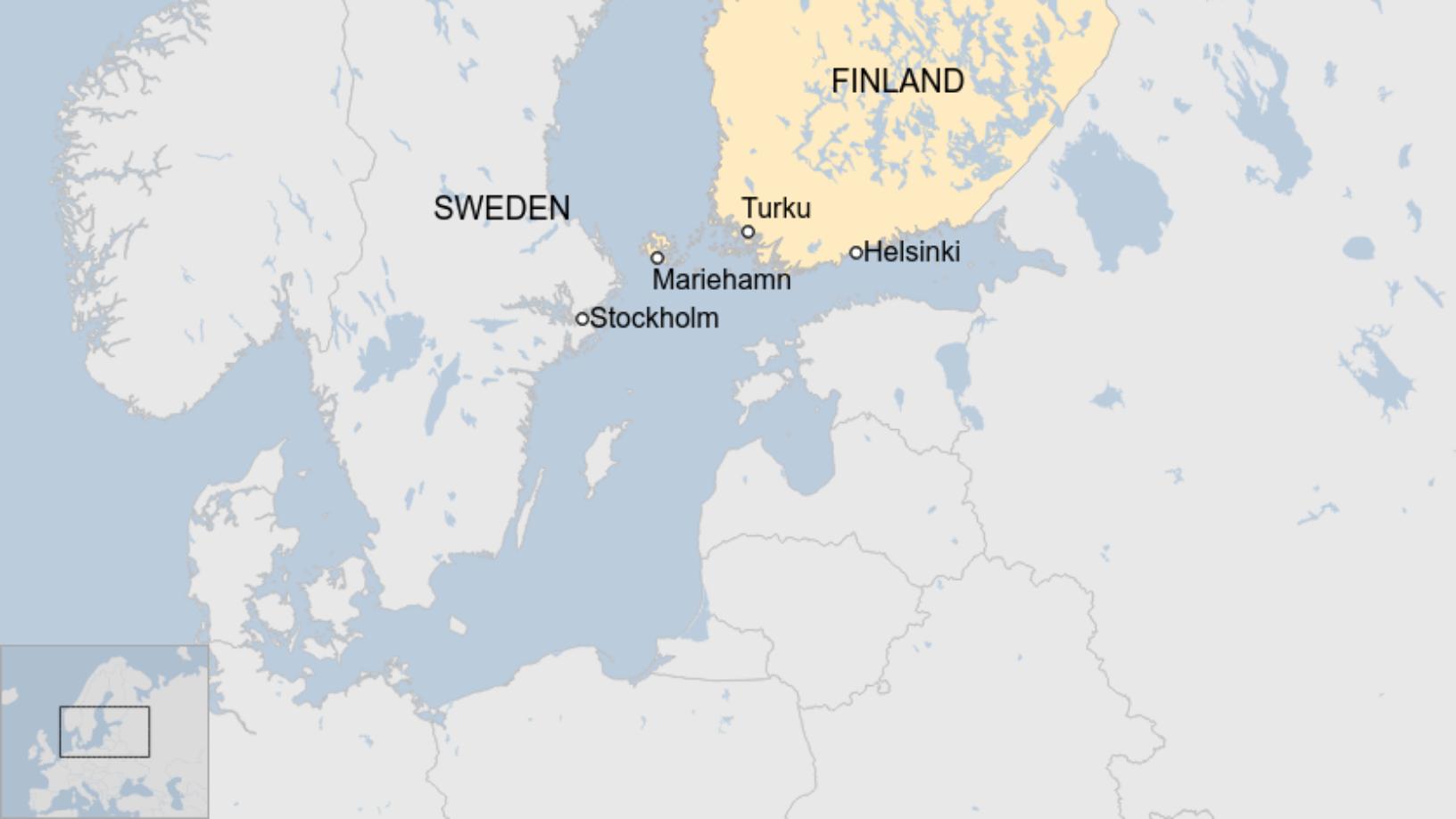 Passenger Anna Palsson, quoted by Swedish newspaper Expressen, said they had just gone down to the car deck when the ferry ran aground.
"People are calm and the staff are handing out food and facemasks," she said.
It is the second time in two months that a Viking Line ferry has run aground off the Aland Islands. On 30 September 300 passengers had to be evacuated from the Viking Amorella which hit rocks off Järsö. It has since been towed to Turku for repairs.